There's still time to dress up your new or used RV a little for the 4th of July! Patriotic decorations are good year round, but especially between Memorial Day and the 4th of July. Here are 2 quick and easy 4th of July crafts you can make that will give your RV a little spunk.
Clothespin Wreath
This fun door hanger is as fast and easy as they come! And since a bag of clothespins usually runs no more than a couple bucks, it's cheap, too!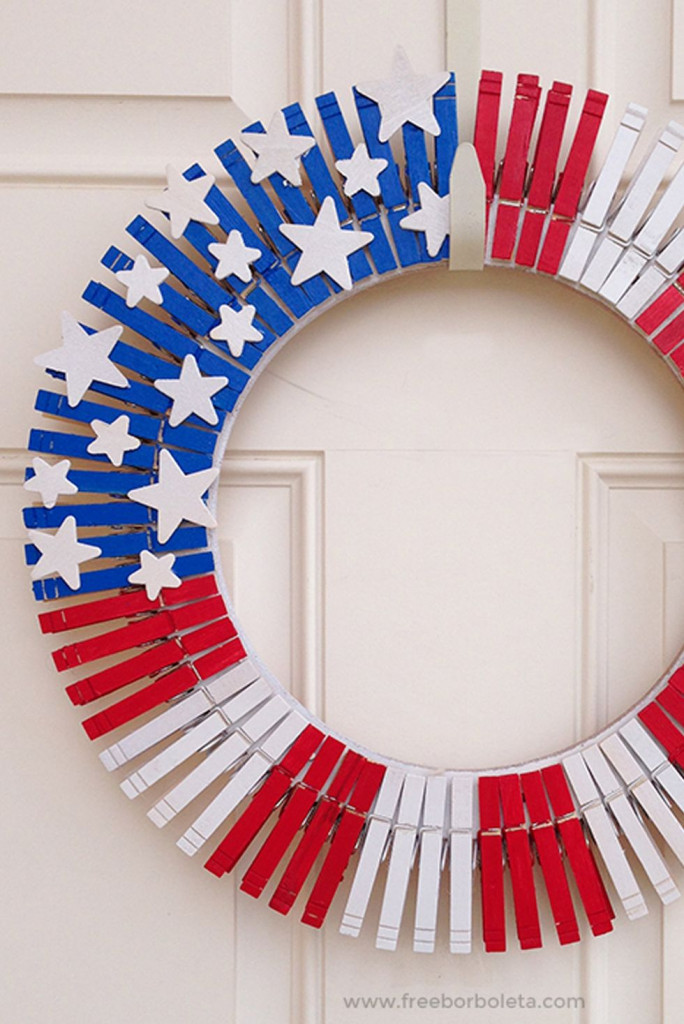 You'll need:
Metal wreath frame
Red, white, and blue acrylic paints
Sponge paint brushes
Bag of wooden clothes pins
Package of wooden stars
Hot glue gun
Wreath hanger
All of these items can be found in the craft section at the store.
Clip the clothes pins all around the wreath frame. I recommend marking which ones will be painted red, white, or blue. You'll want to paint approximately 24 of each color (you may not use all of them). Paint the wooden stars white. Alternate clipping four red, four white, four red, and so on until you have about a third of the space left in the upper left quadrant. Fill the empty space with the blue clothes pins. Hot glue the wooden stars on and hang on your door! Enjoy!
Get the in depth tutorial from 259West.
Americana Burlap Garland
Before you put the paints away, whip up another fantastic 4th of July craft using your supplies! Make this great Americana burlap garland!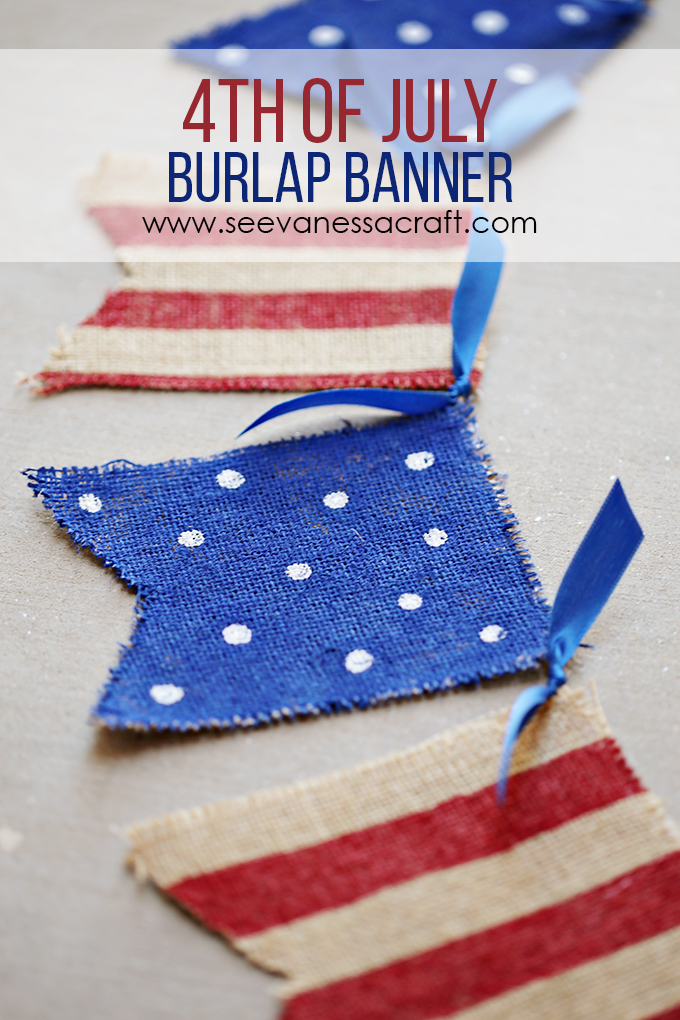 You'll need:
Burlap
Scissors
Red, white, and blue acrylic paints
Painters tape (optional)
Sponge paint brushes
Pencil
Twine
Hot Glue Gun
Blue Ribbon
Cut the burlap into garland pieces and get to painting! You can use painter's tape to mark off stripes, or you can freehand it (whichever you're more comfortable with). Paint half of your garland pieces with red stripes and leave the brown burlap exposed for a classic Americana look. On alternating pieces, cover completely in blue paint, let dry, and then use the eraser end of a pencil to dot on "stars." Once all of your garland pieces are dry, thread together with twine to hang. For an extra pop, tie little pieces of blue ribbon in between each piece.
You can find the full directions here.
Summer is a great season for traveling, and we wish you a safe and happy 4th of July weekend! Contact us if we can help you get on the road in a new or used RV.