If you're searching for the perfect travel trailer for smaller families, you've come to the right spot! Many travel trailers are built for big families, but younger or smaller families don't really want to haul so much extra space around. We have several lightweight travel trailers for sale that accommodate smaller families. Take a look at our Jayco Jay Flight review below – it's just one example of a great travel trailer for smaller families.
Easy to Haul
One thing smaller families will appreciate about a smaller travel trailer is how easy it is to haul. Our Jayco Jay Flight 28RLS travel trailer for sale comes in at under 33 feet long, an exterior width of 8 feet, and a dry weight of 6485 lbs.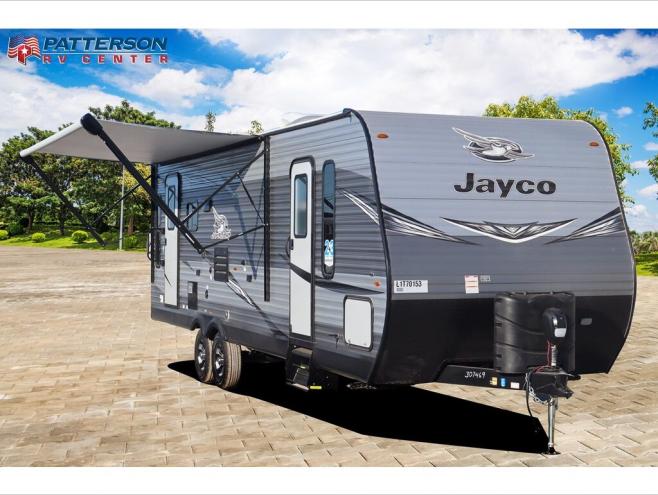 Accommodate Up to Four People Easily
Whether you're eating, sleeping, or having a fun game or movie night, a travel trailer for smaller families can still supply everything you need comfortably! Enjoy a hot meal at the dinette, and later turn on a fun movie on the entertainment system while you sit comfy in the recliners and sofa. At the end of the evening, you can convert the dinette into extra sleeping space, as well as the sofa.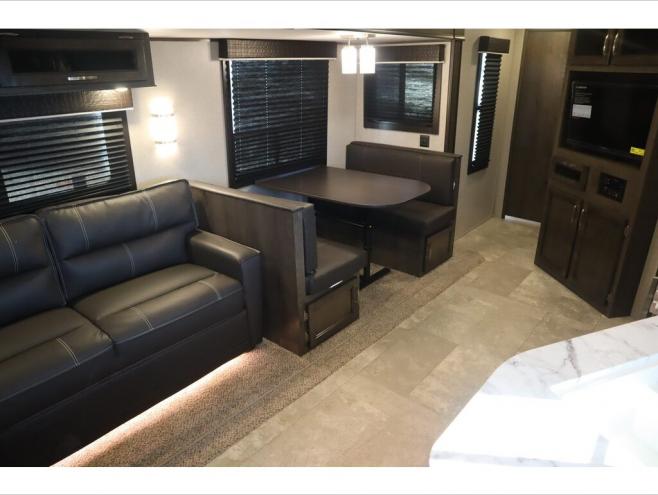 There's also a private bedroom which includes an 80" Queen bed with a Serta® mattress and deluxe bedspread with pillows.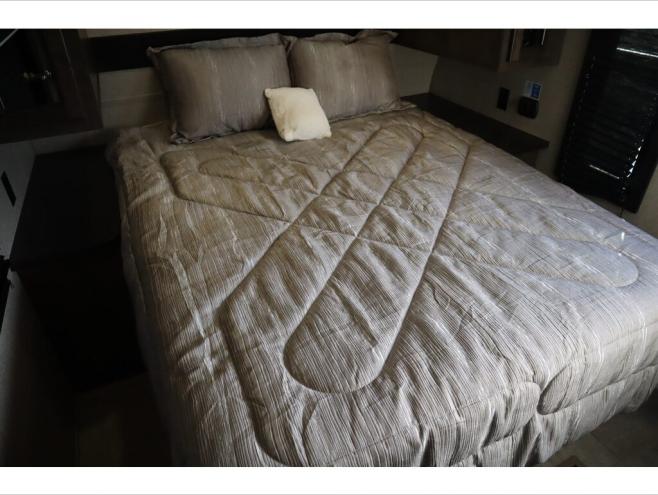 And, as with most of our travel trailers for sale, you'll enjoy a full kitchen and full bath  – both indoors. (Need something a little less for the true minimalist? Take a look at our Jayco Hummingbird for sale.)
A Travel Trailer That's "Just Right"
When you're shopping for an RV, you definitely need something that's suited to your family's size, preferences, and lifestyle. Buying "too much" RV can result in an absolute headache hauling it, or more maintenance and fuel costs. Getting an RV that's "just right" can bring your family years of enjoyment. We have plenty of travel trailers for sale that are perfect for smaller families. After you browse our online inventory, contact us with any questions. We'd love to help you pick out the perfect travel trailer for your family!