Our brand new 2020 Class B and Class C motor homes from Winnebago will deliver vacations like never before, thanks to the Pure3 Lithium Energy Systems that come with the special edition Travato and Boldt models. Our lithium powered motor homes go wherever you like, and keep it charged while on the go!. Read more about the features in the Winnebago Pure3 Lithium Energy Systems in these remarkable gas and diesel lithium powered motor homes below.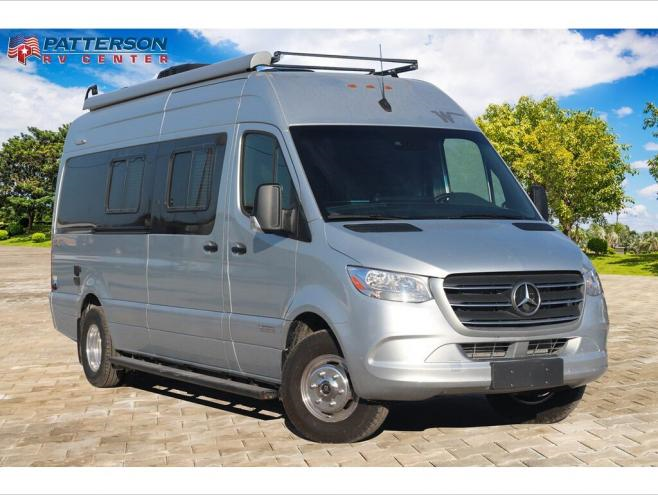 What Makes the Pure3 Lithium Energy System Different?
Imagine a seamless, smooth switchover from shore power and a compact, lightweight full system design. You'll find automotive-grade wiring and connectors and a temperature controlled battery compartment that allows safe and reliable handling. The best part? The Pure3 Lithium Energy System charges while driving or from shore and solar. And because it's US-built, you can have the confidence in not only Winnebago's long-lasting quality, but the satisfaction of knowing you've helped give Americans jobs.
More features of the Pure3 Lithium Energy System include:
3600W pure sine inverter delivering 30 amps of power all the time
8 year battery warranty
Virtually maintenance-free
Charges within an hour
Several hours of A/C power stored, so if you need to leave your pets behind, you can do so safely
You can read more about Winnebago's Pure3 Lithium Energy System from Winnebago's website here.
Which RVs Have Pure3?
Not all of our Class B and Class C motor homes for sale include the Pure3 Lithium Energy System, so it's important to know what you're shopping for. Our Travato 59KL and Boldt 70KL are both lithium powered motor homes that feature the Pure3 Lithium Energy System, so take a quick look inside these fantastic units.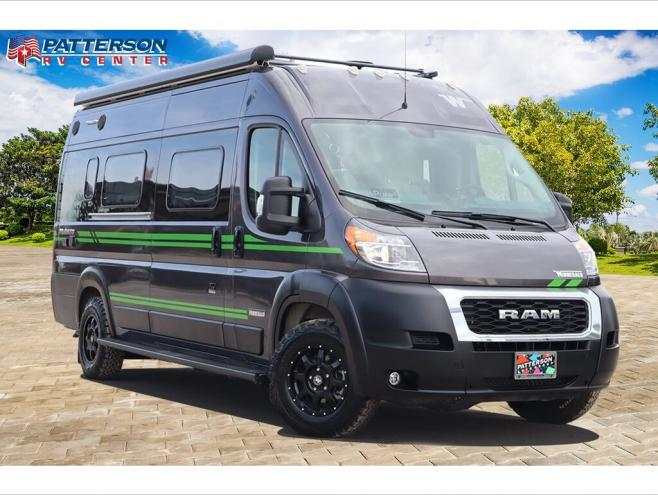 Our lithium powered Travato 59KL for sale is perfect for two people. It includes a flex bed system, which gives you two twin beds that you can use separately or push them together for one larger bed. It also includes a galley kitchen, wet bath, and 24" HDTV.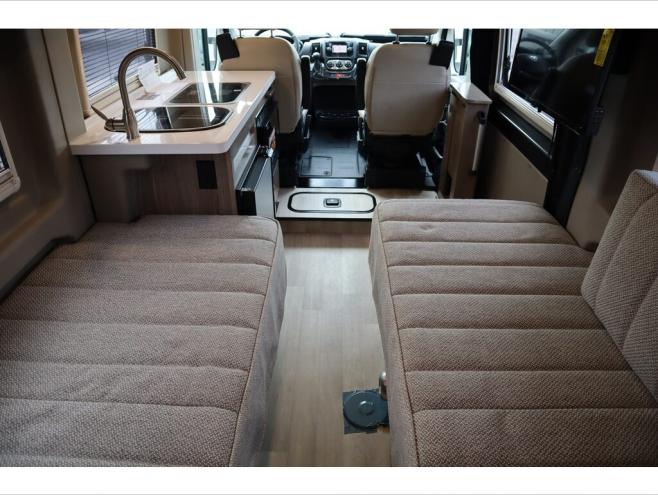 Our Boldt 70KL for sale (the first photo at the top of this post) includes a luxury cab that makes traveling as comfortable as it is convenient. You'll find the following features included in the cab:
MBUX Touchscreen Multimedia Infotainment Center w/navigation, intelligent voice & rear camera
Power-adjustable, heated and swivel cab seats
Adaptive cruise control
Power door locks w/remote
Power windows
Keyless entry w/remote
12-volt power points
Rain sensor with an integrated Wet Wiper system
Collision avoidance system
Power mirrors w/defrost and turn signals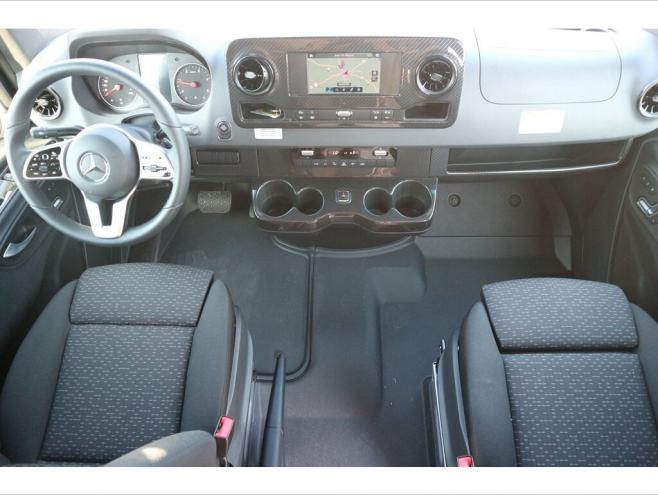 Both our special edition Boldt and Travato Class B motor homes for sale are lithium powered, so compare these units today. We know you'll love the convenience of our lithium powered motor homes, so feel free to contact us with any questions you may have!