Come check out our RVs with rear living area for sale! You might think that when it comes to shopping for a new or used RV, the interiors are basically all the same – but nothing could be further from the truth! Picking out the perfect RV means giving some thought to the floor plan configuration and features you want. Here are some advantages to traveling with an RV with rear living area – and some of what we have in our inventory!
Extra Comfy – and Great Views!
One great thing that a rear living area usually provides is more options when it comes to furniture – you might enjoy one (or two!) tri-fold sofa sleepers or a couple of recliners. Our Keystone Avalanche has Thomas Payne® furniture equipped w/ heat, massage, LED lights, and USB charging in theatre seats. Aahhh!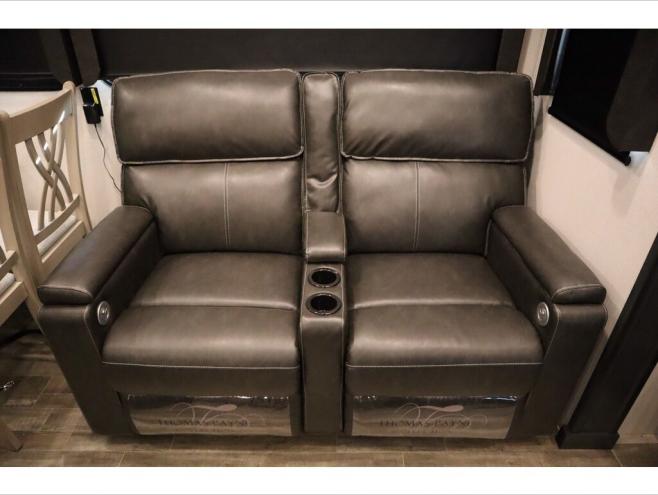 Rear living areas are also the perfect floor plan configuration for an optimal entertainment set-up, like a large screen HDTV over an electric fireplace.
One of the top advantages to having a rear living area in your RV is that it gives you fantastic views out the back and side windows – and maybe even some oversized or panoramic windows as well! Kick back on that residential furniture and enjoy the view alongside your family. You can see from these exterior views of the same Keystone Avalanche fifth wheel for sale the fantastic large rear windows!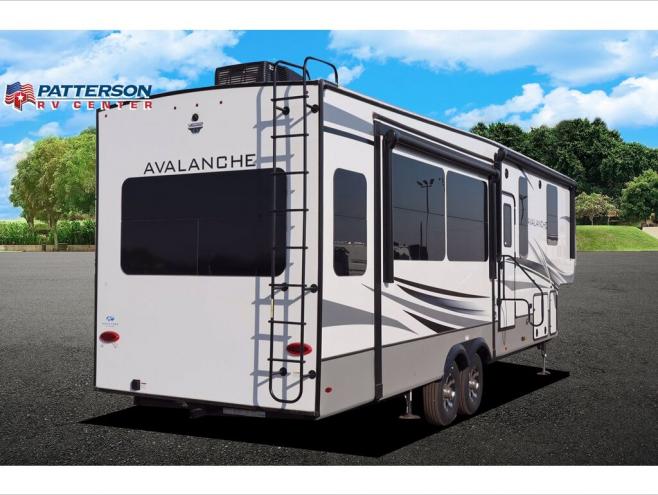 Bigger Kitchen
When your RV has a rear living area, it often opens up room for a larger kitchen and dining situation. Make the most of your entire floor plan! Want a large kitchen island? How about a pantry? What about a free standing table and chairs in place of a dinette? These are easy accommodations that fit a bigger kitchen when it's not sharing space with a living room. Here's an example from our Keystone Cougar fifth wheel for sale – you can see that large kitchen plus its amenities that aren't crowded into the living room!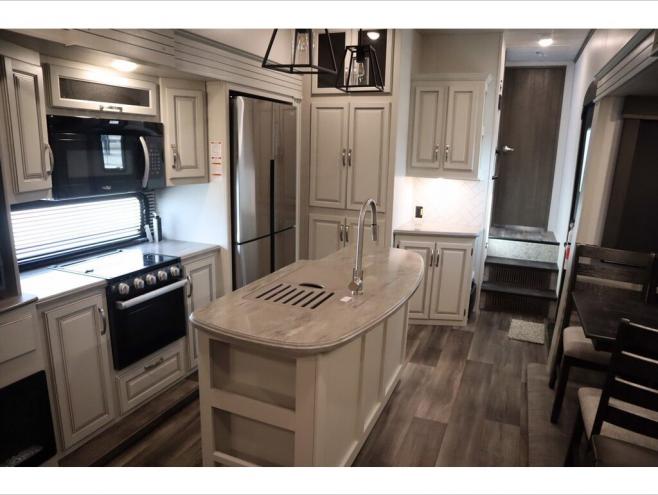 Second Bedroom? Yes Please!
Families with kids of all ages love having an RV with a rear living space because it helps break up evening activities when it's time to bunk down for the night. If anyone stays up watching a movie, it can disrupt others who have gone to bed when the living room and bedroom is connected. But best of all, a rear living area with sofa sleepers means you can transform that space entirely into a full second bedroom – perfect for kids or overnight guests! Our Forest River Sierra fifth wheel for sale is a perfect example of a roomy and spacious rear living area.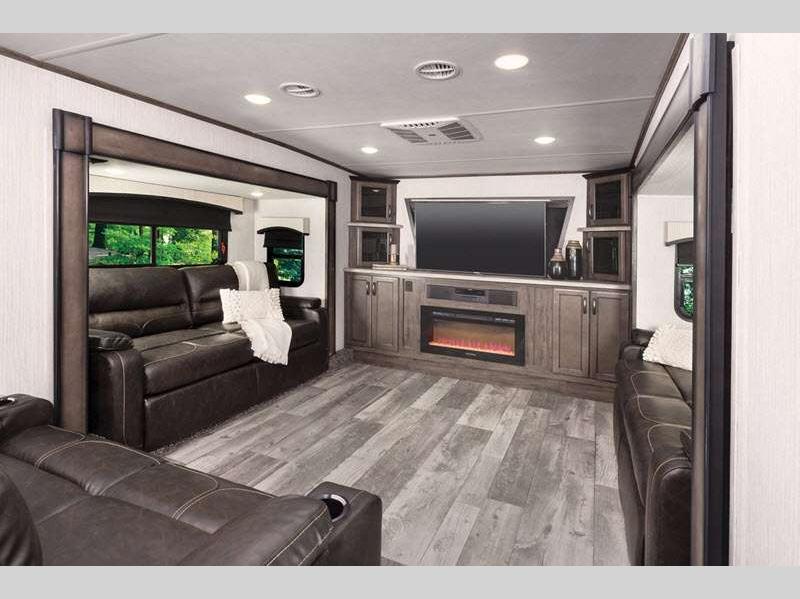 Ready to see how an RV with a rear living area can make your camping trips more comfortable and convenient? We're ready to show you some great units. Stop in or contact us today!