An off the grid camping trip means you need off the grid food, as well! Here are some of my favorite shelf-stable, nutritious meal options. They're easy to make in bulk quantity ahead of time and require no refrigeration or electricity, and they're high in protein, complex carbs, and fiber. Best of all, they're easy to store and pack along in bees wax food wrappers, so you don't leave behind garbage or have heavyweight food storage containers. Check out these off the grid meal ideas below.
Homemade Granola
This is a great breakfast option or even all-day snack.
Ingredients:
3/4 cup honey
1/2 cup water
3/4 cup coconut oil
1 Tbs vanilla
1 Tbs ground cinnamon
6 cups oats
2 cups whole wheat flour
1 cup instant milk powder
Optional: ¼ cup – 1 cup of additional ingredients like dried cranberries, coconut, chia seeds, flax seeds, sunflower seeds, raisins, etc. 
Directions:
In a large roasting pan, combine water, coconut oil, honey, vanilla, and cinnamon. Place pan in oven while it preheats to 225 degrees F.
Combine the oats, flour, and dry milk in a large bowl.
When the coconut oil is melted, remove pan from oven. Pour dry mixture directly into roasting pan, tossing gently to mix all ingredients. Mixture will be clumpy. Break up larger clumps (you want some small ones).
Return pan full of granola to the oven and bake for 2 hours, stirring every 20-30 minutes. Add any extra ingredients like nuts or dried fruit after it cools.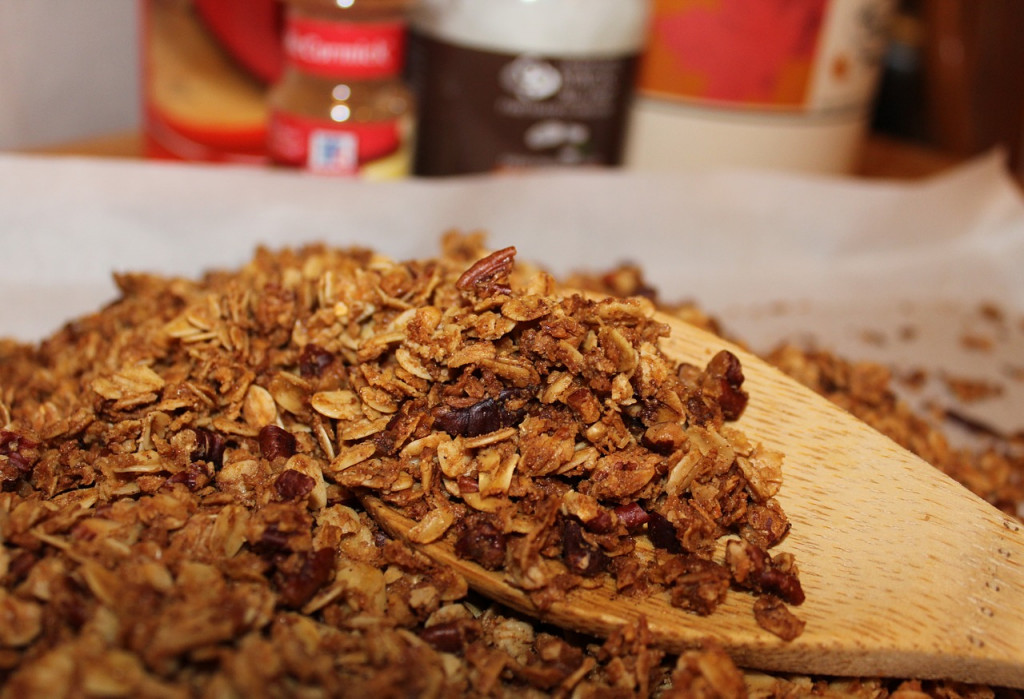 Fruit & Nut Trail Mix
The base recipe for this fruit and nut trail mix is easy to modify, so swap, mix, and match ingredients as you please!
Ingredients:
2 tsp butter
½ cup honey
½ cup each: slivered almonds, chopped hazelnuts, chopped pecans, and sunflower seeds (substitute other nuts and seeds in equal measurements, if desired)
1 tsp ground cinnamon
½ tsp ground cardamom
½ tsp salt
1/8 tsp ground cloves
2 cups raisins (substitute or combine other dried fruits in equal measurements, if desired, such as dried cranberries, golden raisins, coarsely chopped dates, apricots, or dried mango, etc.)
Directions:
Line a cookie sheet with aluminum foil and coat lightly with cooking spray.
Heat butter in skillet over medium-high heat.
Stir in honey once the butter is melted. Cook until bubbly around the edges of the pan (about 2 minutes).
Add all nuts, seeds, and spices. Cook over medium heat, stirring frequently, until nuts are golden (about 8 minutes).
Stir in raisins or other fruit. Mix well.
Immediately spread onto prepared baking sheet. Let cool completely.

Venison Jerky
This recipe is a family favorite. It's sweet with a little kick!
Ingredients:
1 pound venison, cut into thin strips (approx. ¼" thick)
For the marinade:
½ cup packed brown sugar
2 tsp black pepper
1 Tbs garlic salt
1 Tbs lemon juice
1 Tbs onion powder
2-3 Tbs liquid smoke flavoring
¾ tsp hot pepper sauce
1 tsp paprika
½ cup Worcestershire sauce
½ cup teriyaki sauce
1/3 cup soy sauce
Directions:
Whisk all marinade ingredients together in a large bowl.
Add venison strips, stir to coat, and cover.
Refrigerate for 24 hours, stirring a few times to remix.
To dry, place marinated strips in a food dehydrator set at high for approx. 4 hours until dry but still pliable. If you don't have a food dehydrator, dry the strips directly on your oven rack for 6-8 hours at 160 degrees F. Discard excess marinade.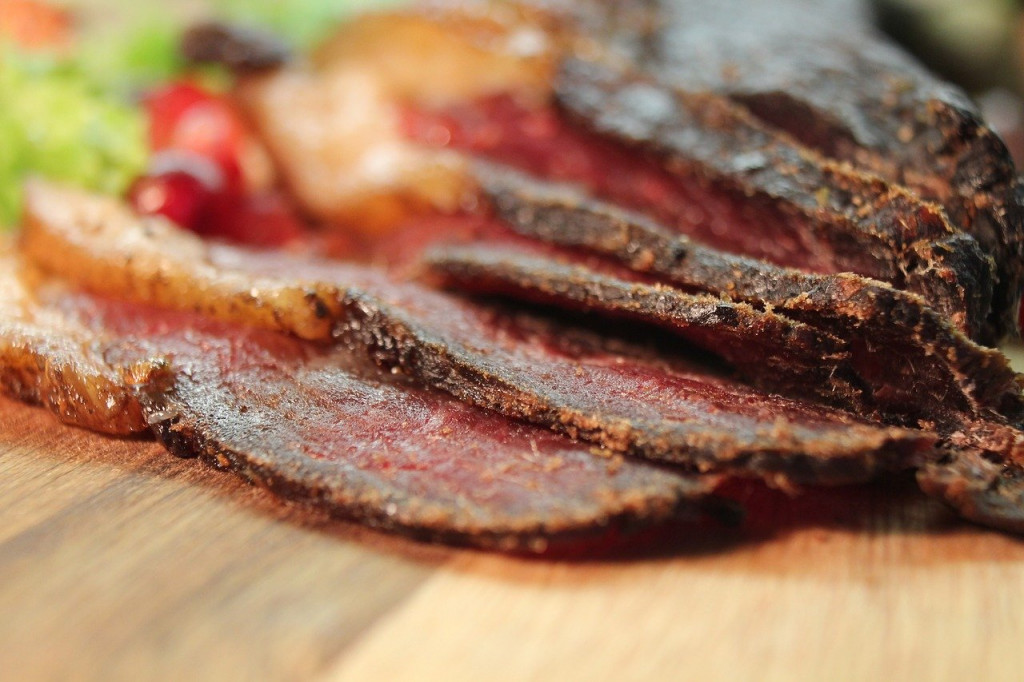 These off the grid meal ideas are perfect for making in advance and storing in your new or used RV's pantry or even your backpack. When you're off the grid, you don't need to be worrying about food going bad, and these are filling foods and snacks that don't take up a lot of space or create extra mess or garbage to clean up and pack out. If you're looking for a new or used RV that makes your boondocking or off the grid weekend more complete, contact us today.