When you're shopping for a new or used RV, it's important to know what you want in a unit and what amenities and features your family absolutely has to have. One popular floor plan feature countless families love is an RV with an outdoor kitchen. Check out some of our RVs with an outdoor kitchen for sale below!
Grab The Basics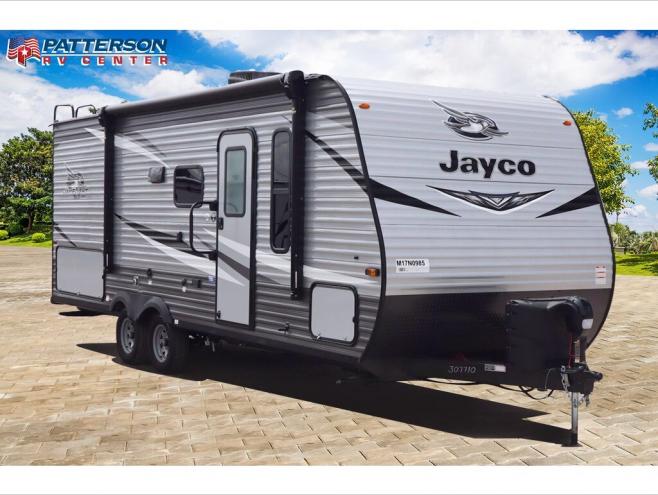 If you love the idea of grabbing a couple cool drinks from the mini fridge, and heating up a pot of chili on the cooktop, then take a look at our Jay Flight SLX 8 travel trailer for sale. Its outdoor kitchen even provides a sink so you can clean utensils as you go.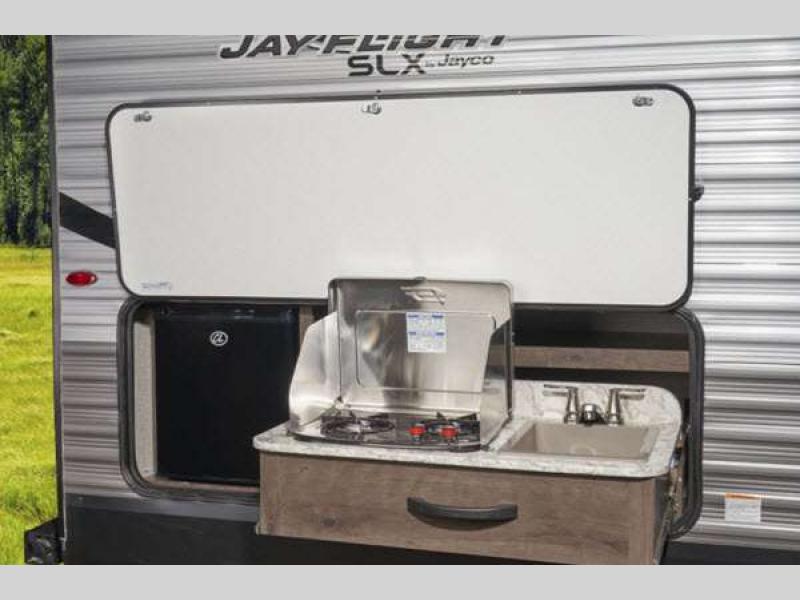 Extra Storage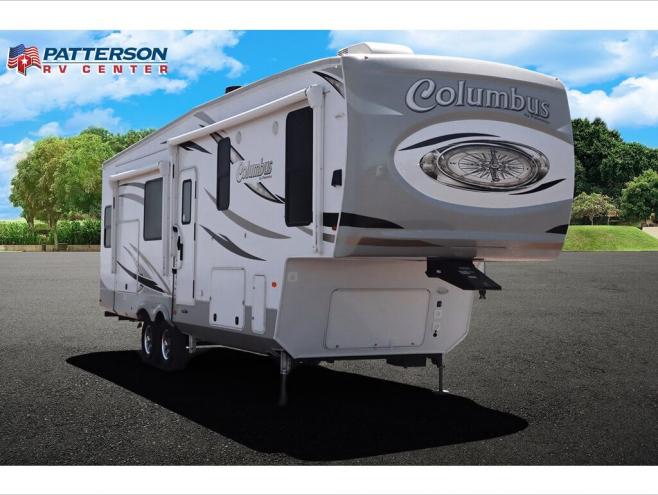 Another great RV with an outdoor kitchen is our Palomino Columbus. Our Columbus fifth wheels for sale offer an outdoor kitchen with a mini fridge, sink, cooktop, and some outdoor pantry space as well! You'll appreciate being able to have your dry goods and seasonings within arm's reach rather than running back inside for everything.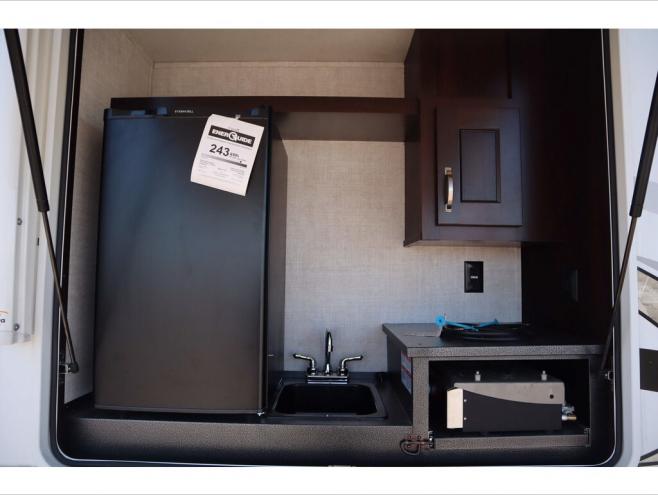 Fully Loaded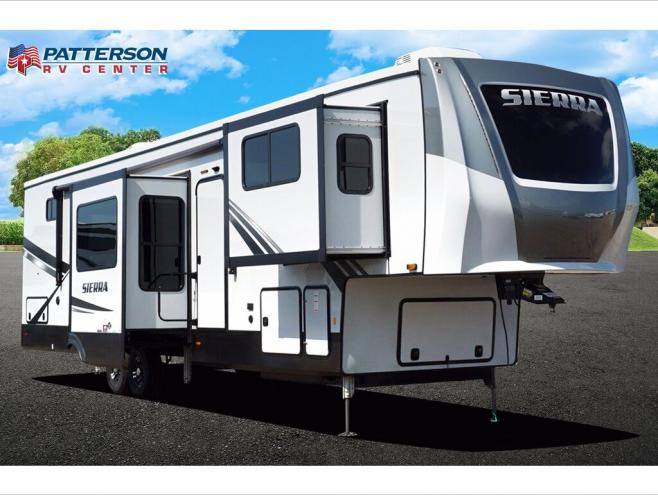 And if you want an outdoor kitchen with a full set of amenities, take a look at this Forest River Sierra fifth wheel for sale. Our Sierra line offers you a wide range of outdoor kitchen options.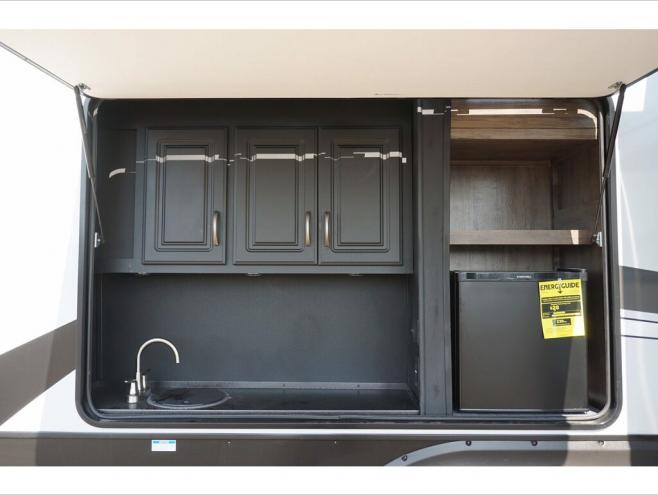 Choose extra cabinets and a multiple cooktop range, or a pull out grill and a microwave for added convenience. You can't go wrong!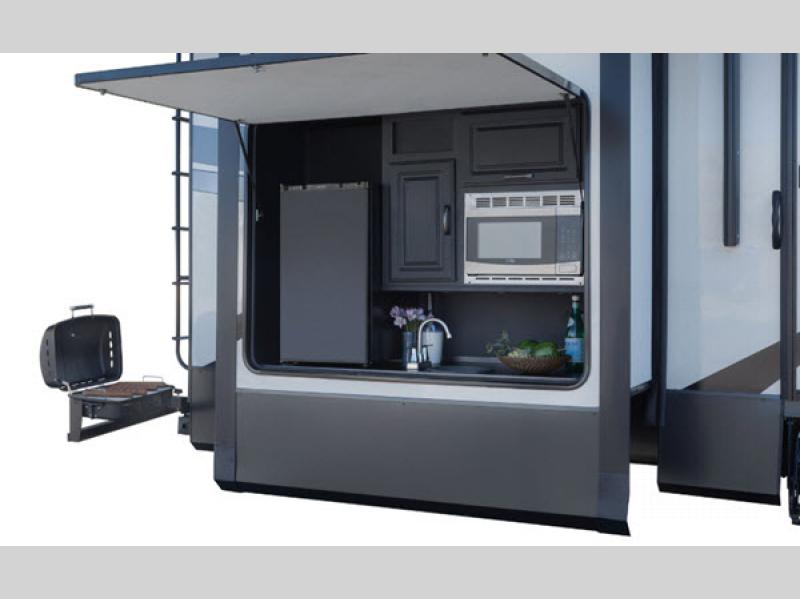 Food cooked outside always seems to taste better, and you'll love being able to get the most out of beautiful days while camping in your new or used RV. We can help you pick out an RV that ticks all the boxes for everyone in your family, whether it's an RV with an outdoor kitchen, outdoor entertainment, or both. Contact us today with questions about these or any of our new and used RVs for sale!