Don't let the holidays pass without trying these two fantastic Christmas recipes! They're delicious and easy to make – and perfect for simple breakfasts or midday snacking. My family also brings them to holiday parties and they always go fast! Grab these easy Christmas recipes for easy sausage balls and creamy hot cocoa, both of which are easy to make in your new or used RV, if you're traveling for the holidays!
Super Easy Sausage Balls
1 lb spicy* ground sausage
1 box Red Lobster cheddar biscuit mix
1 egg
1 cup shredded Pepper Jack cheese*
*Need a more mild sausage ball? Go with regular ground sausage or a mild cheese like cheddar or Monterey Jack
Directions:
Preheat oven to 350 degrees. Line a cookie sheet with parchment paper.
In a mixing bowl, mix all ingredients together, including the packet of seasoning that comes in the biscuit mix box.
Drop in heaping tablespoons on cookie sheet, gently rolling into balls to smooth out. Bake at 350 for about 15-20 minutes. We recommend using a meat thermometer to test for doneness, which is 160 degrees for pork. This allows you to make sure it's cooked through and safe to eat without overbaking and drying them out!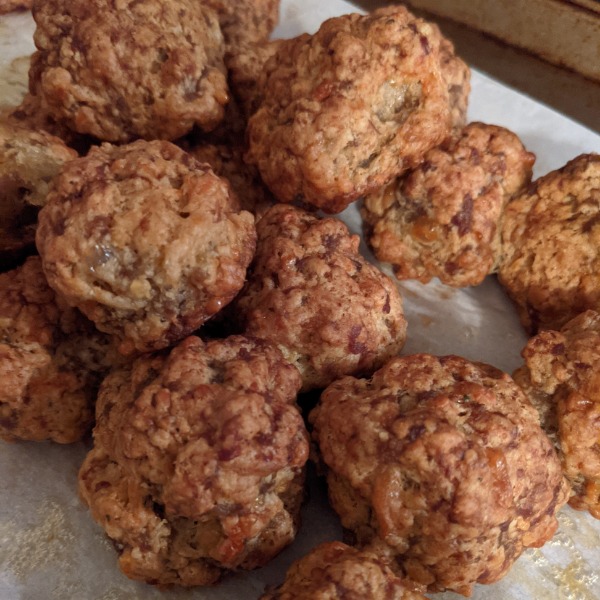 Next, serve up this delicious hot cocoa recipe – it's an instant crowd pleaser and warms you up from the inside out!
Homemade Hot Cocoa
1 1/2 cups heavy cream
1 14-ounce can sweetened condensed milk
2 cups milk chocolate chips
6 cups of milk
1 teaspoon vanilla extract
Directions:
Place all ingredients in your slow cookier/Crock Pot. Heat on low heat until everything is heated through and the chocolate chips are melted and smooth.
Whisk gently to combine thoroughly and serve. Top with a dollop of whipped cream, if desired.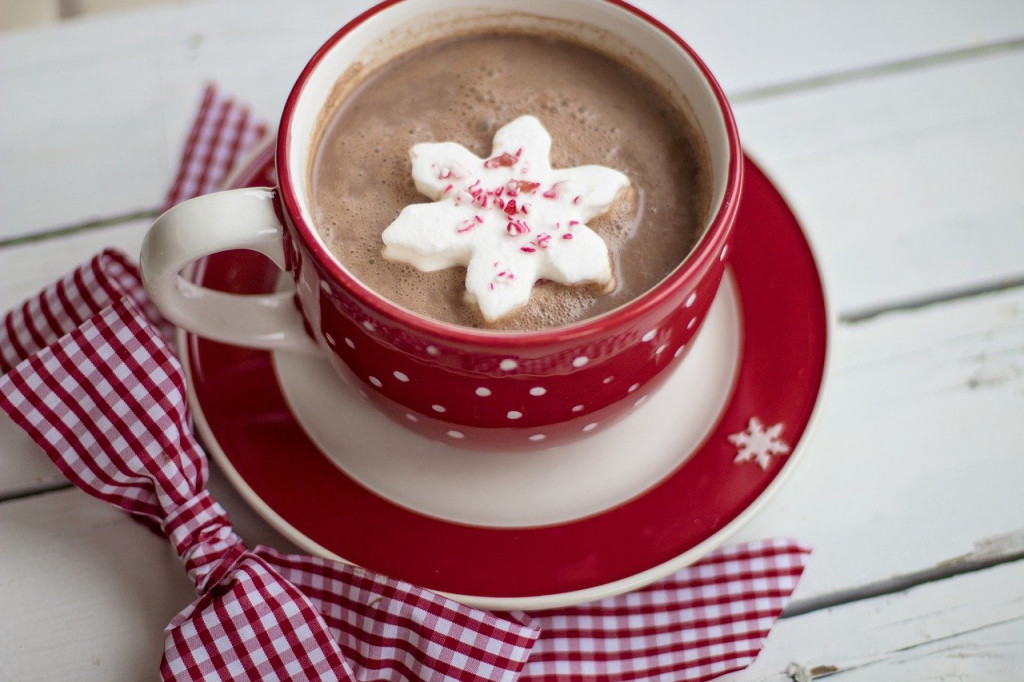 Easy Christmas recipes like these are perfect to take along with you in your new or used RV if you're traveling for the holidays. Contact us today – we can get you in for some last minute RV service before you hit the road!